MFA
Top 20 Booty Shaking Song Quotes of All Time
Gluteus-Maximus, Booty, Badonkadonk, Tushie, Fannie, Posterior, Derriere, Rump Shaker, Buns, Money Maker, Tail-feather, Caboose... Let's take a moment to talk about one of music's hottest a$$et - the BUTT!
With booty shaking being a staple of mainstream dancing and choreography, everyone wants to learn how to pop, lock and drop that wagon their draggin.
We've compiled a list of 20 epic booty-centric quotes (plus a few more for good measure) from the hottest booty shaking songs of all time.
"Girl you looks good, won't you back that a$$ up"
"Booty, booty, booty, booty, rockin' everywhere"
"Now I got thirty-two flavors of that bootylicious bubblegum.
Raspberry, grape cherry, come and get this honey bun"
"Girl, drop it to the floor, I love the way your booty go.
All I wanna do is sit back and watch you move and I'll proceed to throw this cash"
"She got a donk (donk) watch it hit the flo' (flo')
I like the way she move and the way she snap and roll"
"Cotton candy, sweetie go, let me see the Tootsee Roll!"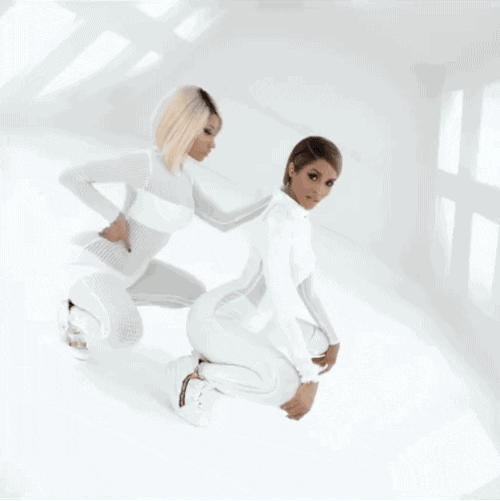 via GIPHY
"Girl, shake that laffy taffy"
"Turn around, stick it out, show the world you got a
Bubble butt, bubble, bubble, bubble butt"
"What you twerkin' with
Work, work, work, work, bounce
What you twerkin' with"
"She started dancing like she do it in the mirror
Like she do it in the mirror, like she do it in the mirror
She broke it down started moving like Shakira"
"Be cautious the booty is bigger than it appears"
"Love the way my a$$ go bum-bum-bum-bum
Keep your eyes on my bum-bum-bum-bum-bum
You think you can handle this badonkadonk-donk"
<